Will You Always Love Me?
Secure online payment
Download link immediately sent via e-mail
PDF and EPUB files included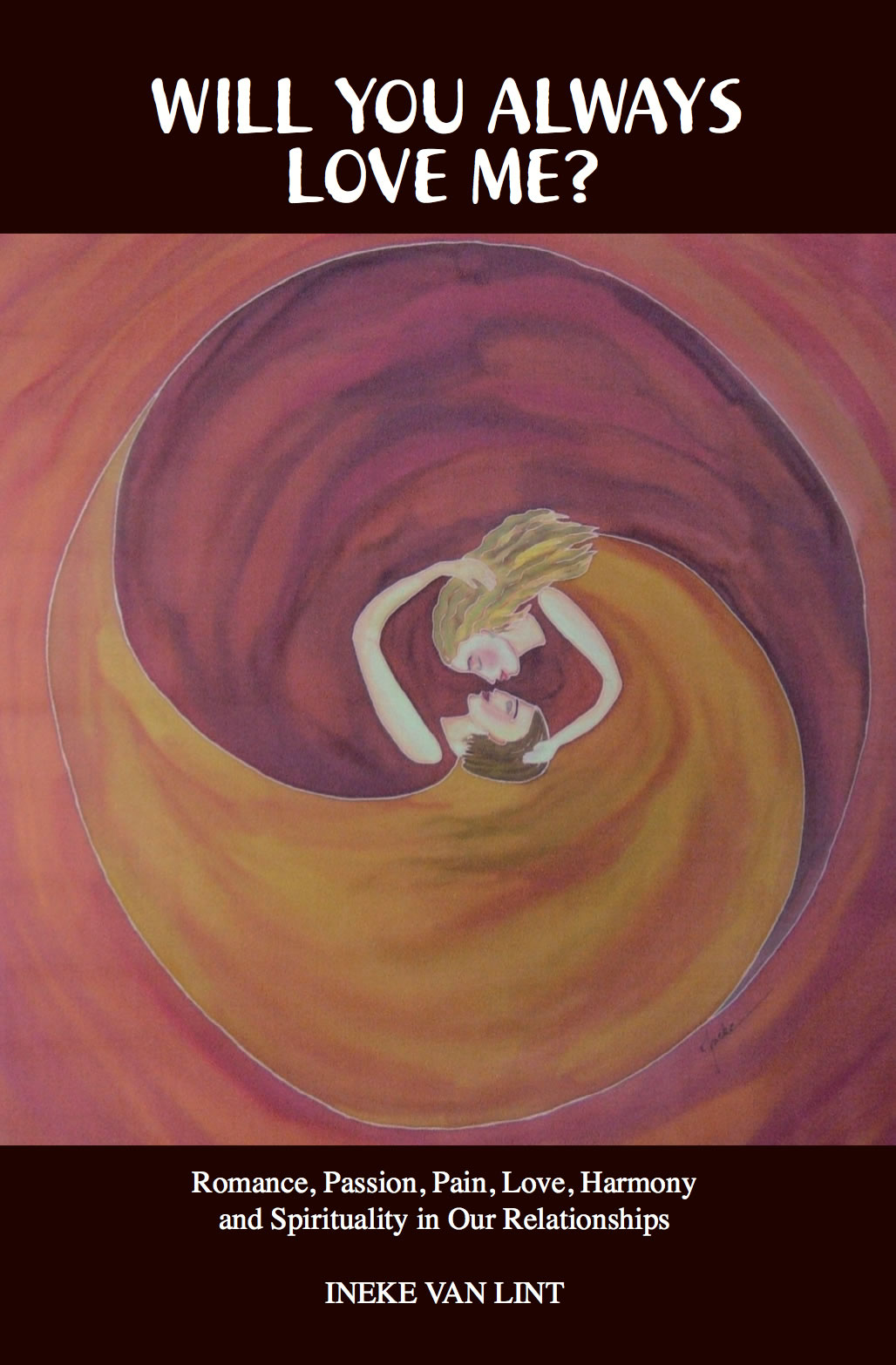 As a true product of this society and a victim of its conditioning, you are certainly searching for love, like everyone is.

Unfortunately, we make the gigantic mistake of thinking that love must come from outside. We are waiting and yearning for Mister Right (or Mrs Right): the one who will fulfill all our needs and heal all our anxieties. We feel miserable as long as we have not found this amazing person and, if we have, we are in fear of losing him or her. If 'the one' turns out not to be 'the one', we are disappointed and we feverishly search for another person who will certainly give us the ultimate love this time. Or, we just give up the search.

The problem is that we could be searching endlessly for something that does not exist: another person who can fulfill our love needs day after day.

But here is the good news: we can do it ourselves! Moreover, we can altogether dismiss our quest for love from outside; we can sit back and realize that we do not need love.

The issue is not to HAVE a lover. Really? No! Why not? Because We ARE love ourselves, wholly. As soon as we realize this, the misery is gone. Gone is this whipped romanticism. Gone also is the disappointment, the power struggles, the unmet expectations, and the relational misery.

As soon as you realize that you are made of love and totally ARE love, you no longer need to look for love in the outside world. You must simply be aware of your True Nature, your deep Being. The issue is not to 'have a lover' but to love yourself! If you love yourself and realize that you are Love, you will radiate Love and you will become a magnet for Love from the outside world! We attract what vibrates on the same wavelength. Therefore, we can only attract love from the outside world if we are and radiate Love.
We attract what we ARE.

What is all this really about: to love yourself! If you cannot do that, you depend on (the love of) another, which guarantees turmoil, fear, stress, and pain.

Cherish yourself, EVERY day. Be kind to yourself. Love yourself. Elevate your awareness of Love. Realize that your are Love and that you need nothing from the outside. Be thankful for the Love that comes to you; however, do no depend on it.

Replace 'to have' with 'to be': I HAVE no need for love because I AM all Love!
I AM WHOLE.
Therefore, I HAVE no needs because I AM whole!

You will find more on this topic in this e-book (soon available as printed book) : WILL YOU ALWAYS LOVE ME? 278 pages
Secure online payment
Download link immediately sent via e-mail
PDF and EPUB files included
Comments
---
Send your comments
Let me know what you think of this product!
Let me express my appreciation to you Ineke. I am a reader and had read thousands of writers, but you have a different gift inside you. I cannot explain it in my words. There words and ideas you wrote that I heard for the first time. Thank you. - Bishop Bing
Ineke wow all your articles are so powerful. I will preach these on Sundays to my people. I am so happy. You have a unique gift of teaching.- Bishop Bing from the Philipines